Insignia 42 inch LCD TV Review
Score: 72 / 100


*Good:* Cheap, big screen, decent picture quality, 3 HDMI ports, 2 Component ports


*Bad:* Awful back light bleed, mediocre speakers, flashes a white screen randomly when using HDMI, standard definition looks terrible




Usually when I buy things, I want to buy them cheap. We all do. But the difference with me is that I AM cheap and so buying cheap takes on a whole new level for me. The reason I bring this is up is because I want to start this review by telling you that I have learned my lesson.


The Insignia NS-LCD42HD 42 inch 1080p LCD TV was my first personal step into the world of LCD TVs. I have helped other people purchase HDTVs, but never for myself. So when it came time for me to buy a TV, I did a lot of research.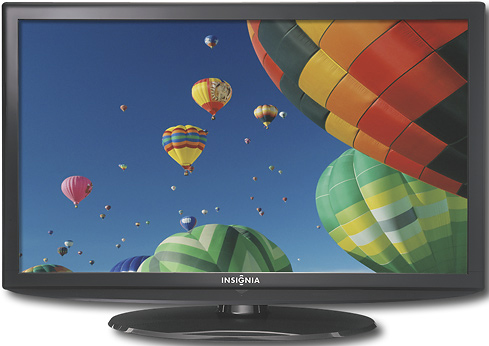 The biggest factor in buying this TV was the price honestly. It usually sells for $899.99 at Best Buy, but I got it on sale for $699.99…which came out to be $758 here in Oklahoma. I also bought this TV because a lot of my other friends have purchased Insignia with no problems. While their TVs ranged in the 32 – 37 inch class, I thought a 42 inch wouldn't be much different.


Long story short, this TV had two dead pixels in the middle of the screen, awful back light bleed-through on the corners, and flashed grey blocks whenever I tried to watch Blu-ray movies on my PS3. Needless to say this TV went back to the store.


I want to make a side note about the back light bleed-through. It isn't just bad, it's terrible. If you are watching a dark movie (like Batman), be prepared to see white blobs of light coming through each corner of your TV. In fact, it is so bad you can even notice it on really well lit movies (like Appaloosa) as well.


To be honest, the picture on this 42 inch is pretty damn good for being a discount brand. While there are a lot of short comings when it comes to picture options, the default picture is not bad at all. There is also no ghosting (where it looks like there is a ghost following people when a lot of action is happening or there is a low light setting in a movie), which is found on a lot of higher brand name TVs…like Samsung. Though this is nice, the lack of features that create ghosting on better TVs really held the Insignia back from producing a really amazing picture.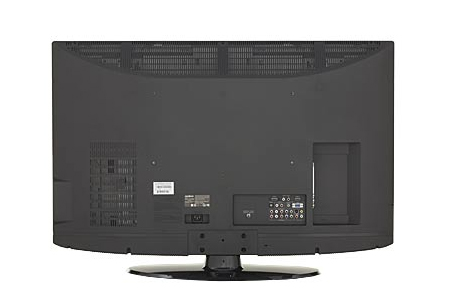 The sound is also something I should mention on this TV. What I should mention about it is that it is mediocre at best. I have a surround sound system in my living room, so I usually don't use TV speakers. But when I did let the TV speakers speak for themselves, they didn't have very much to say. They aren't amazing, but if it's all you got then they will do.


All in all this TV really isn't worth the money being price at $899.99. If it was priced at the sale price of $699.99, which I bought it at, then I could justify telling you this is a sound purchase. But it isn't and it's not. Do yourself a favor and spend the extra cash for a Samsung or LG. That is what I did and it was totally worth it.


- Tyler (Chiko)